One Media® presents
Opium
by
i.e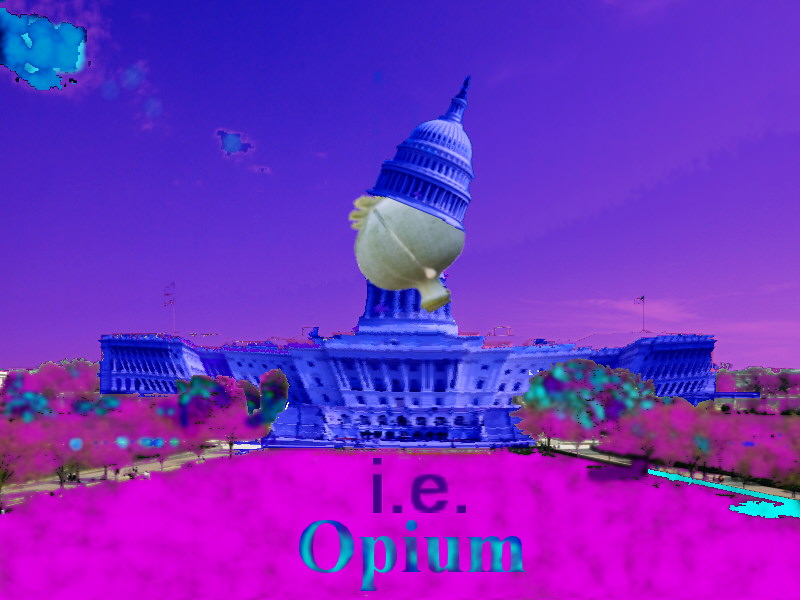 Opium
by
i.e.
At the height of i.e.'s most prolific studio recording period, Eclectic Electronic Jazz Rock (?) may describe this work. Recorded in February through April, 1989, the line-up for these sessions comprized predominately the same musicians as those on the other studio album co-produced at that time, Crack. These recordings, while still somewhat edgy, are substantially subdued relative to Crack.
A Pack of Camels By The Telephone
Wooden Bushman Next To The Socked Manaquin Calf
Dank Theme
A Pack of Camels By The Telephone (Reprise)
The Neighborhood
Enlightenment Jam
Dead Leg
Embryonic Custody
All the tunes from Opium have appeared in the following One Media® YouTube playlist:




One Media® and the
symbol are trademarks
and USPTO Registered Trademarks of One Media®, and have been since September, 1992.
All work downloadable here is Copyrighted or licensed and Published by One Media®
© 2001-2018 One Media®, offered under free limited use license. All Rights Reserved.