One Media® presents
Crack
by
i.e.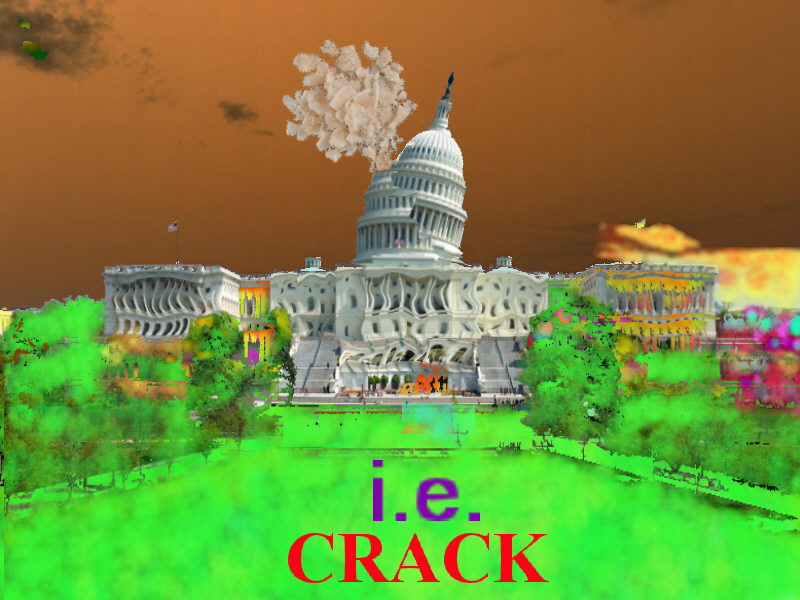 Crack by i.e.
At the height of i.e.'s most prolific studio recording period, Industrial Punk Jazz (?) may describe this work. Recorded in February through April, 1989, these sessions were devoted to creating this unforeheard work along with that on the other studio album co-produced at that time, Opium.


The Wolves Know Your Name
The Intestinal Variations:
a. Scream o' Consciousness
b. Anal Bacteria
c. Acid Ho's
d. Ooh-Ma (Gumma)
Flyin' High
Such A Terrible Dream
Bovine Reality

(No literal name other than a Stick Figure With Hands Up, Shaking Head, As If To Gesticulate, "I Don't Know!")
Death Lick
Tunes from Crack have appeared in the following One Media® YouTube videos: (newest to oldest order)





One Media® and the
symbol are trademarks
and USPTO Registered Trademarks of One Media®, and have been since September, 1992.
All work downloadable here is Copyrighted or licensed and Published by One Media®
© 2001-2018 One Media®, offered under free limited use license. All Rights Reserved.