One Media® presents
Love Ranch July 5th Jam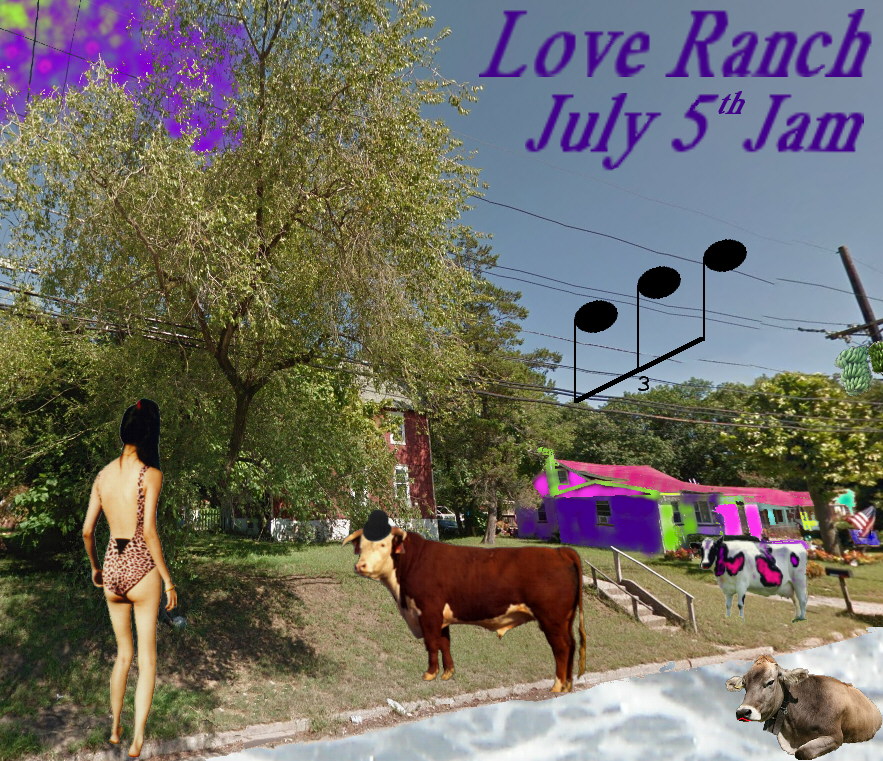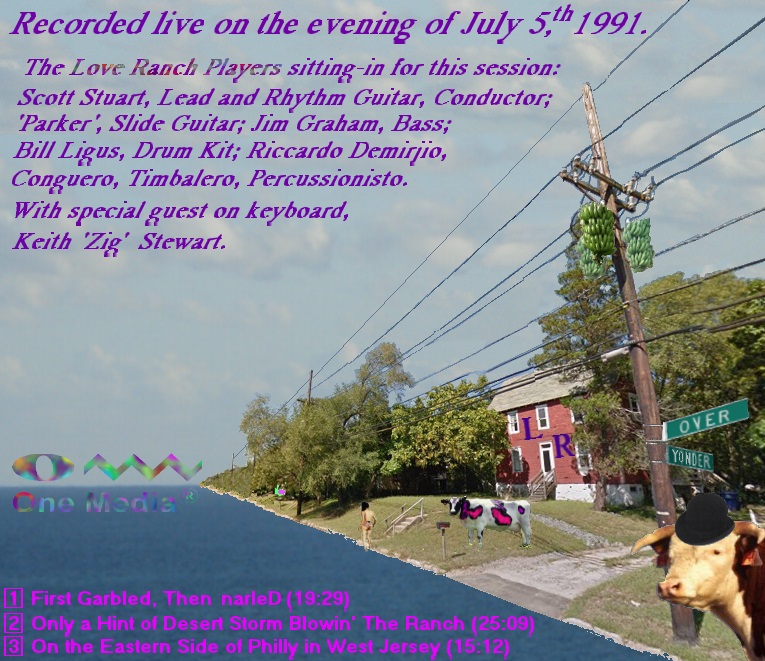 Love Ranch July 5th Jam
by
The Love Ranch Players
For lovers of jam bands, this high energy session really takes the jam band genre to new heights. Impresarios Scott and Riccardo brought Zig to the Love Ranch during one of Zig's return visits to the Philadelphia area, and this recording exhibits the level of intensity in the arousal the Love Ranch Players felt by the stimulation of having a newcomer on the scene. Despite technical difficulties including the recorder eating the tape during the opening few minutes of the first tune, and an inexplicable powerline interference hum manifest somewhere in a piece of equipment such as the bass amplifier, an effects pedal, the keyboard synthesizer, or in the recorder itself during the end of the last tune, these recordings still captured the heat of the moment of this memorable session.
First Garbled, Then narleD (19:29)
Only a Hint of Desert Storm Blowin' the Ranch (25:09)
On The Eastern Side Of Philly in West Jersey (15:12)
Tunes from Love Ranch July 5th Jam have appeared in the following One Media® YouTube videos: (newest to oldest order)





One Media® and the
symbol are trademarks
and USPTO Registered Trademarks of One Media®, and have been since September, 1992.
All work downloadable here is Copyrighted or licensed and Published by One Media®
© 2001-2018 One Media®, offered under free limited use license. All Rights Reserved.